The first anti-doping training under the POLADA flag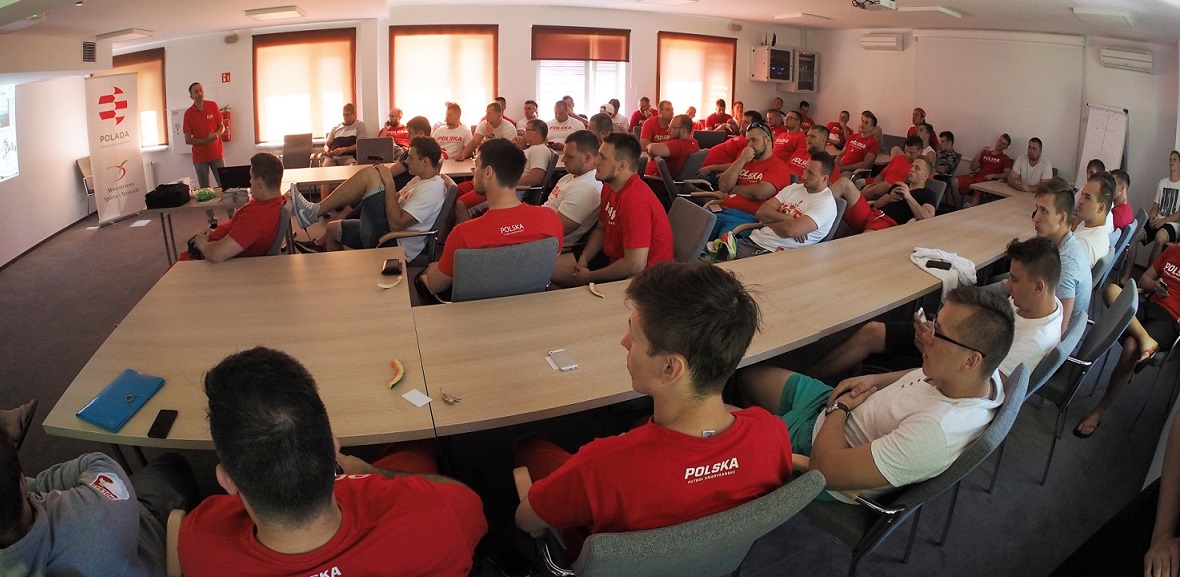 On the Thursday afternoon of July 6th 2017 at the COS Cetniewo Olympic Preparation Center, Polish American football players, getting prepared to participate in The World Games (Wrocław, July 20th-30th), participated in an educational training on preventing and battling doping in sports. That way they became the first group of athletes to go through a training run by representatives of the newly established Polish Anti-Doping Agency.
Participating in the training was 55 players and representatives of the training staff, which will play this very month with the French squad at the modified  Olympic Stadium in Wrocław for the right to play in the finals of The World Games. We hope that thanks to their newly obtained knowledge they will become ambassadors of the idea of fair play while also showing great athletic form. Good luck!