Polada Athletes' Committee

POLADA Athletes' Committee
The POLADA Athletes' Committee is a body that consists of current and former athletes whose main task is to advise on the functioning and development of the Polish Anti-Doping Agency, both in the context of professional and amateur sports.
Members of the Athletes' Committee: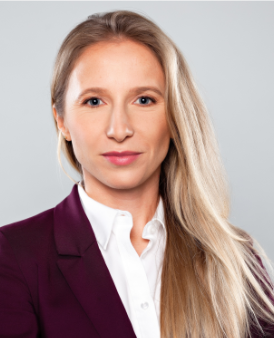 Luiza Złotkowska
Chair of the Committee
A silver and bronze Olympic medallist in speed skating. She also won medals at the World Championships and, several times, at the Polish Championships. She has been a member of the Athletes Commission of the Association of European Olympic Committees since 2013. In 2019, she was elected president of the POLADA Athletes' Committee. Since finishing her career in competitive sports she has been professionally associated with the Polish Olympic Committee. A graduate of the Academy of Physical Education in Kraków. Coach, second class, in speed skating. Sports manager. She is currently studying for the degree of Executive Masters in Sport Organization Management at the University of Louvain, Belgium.
Angelika Cichocka
Członek Komitetu
Monika Pyrek
Członek Komitetu
Katarzyna Rogowiec
Członek Komitetu
Konrad Niedźwiecki
Członek Komitetu
Mariusz Czerkawski
Członek Komitetu
Angelika Cichocka
Członek Komitetu