Meeting of the Heads of Leading Anti-Doping Agencies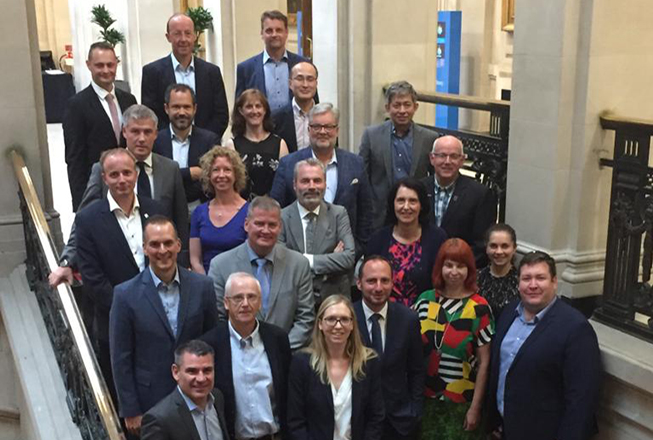 Representatives of 17 leading national anti-doping organizations NADO and iNADO   (Institute of National Anti-Doping Organizations) met in London in order to discuss the key threats for clean sports and the areas of closer cooperation within the international anti-doping community.
Road map for Russia
On the eve of the FIFA World Championship in Russia, a country that doesn't comply with the Global Anti-Doping Program, the heads of the agency confirmed their firm stance that the conditions specified in the road map created by the World Anti-Doping Agency (WADA) have to be met completely. Because of that, the Russian side should accept the McLaren report and submit laboratory data from the closed laboratory in Moscow to the World Anti-Doping Agency.
Good management and solving the conflicts of interests
A group of heads of agencies called for increasing the responsibilities of sport and anti-doping organizations. The key role within this scope is to be played by introducing the rules of good management and following international conventions and anti-doping standards.
The future sports programs have to comply with these rules in the interest of honest athletes' rights.
In the wake of the doping scandal in Russia, a call has been made for conducting an independent audit on the proceedings conducted by the World Anti-Doping Agency (WADA) on the matter. The proposal was met with a strong support.
Supporting honest athletes
The representatives believe it to be necessary to provide an independent representation of athletes in the decision-making bodies of the World Anti-Doping Agency (WADA) and to include an Anti-Doping Bill of Rights of Athletes in the Global Anti-Doping Code.
The meeting was attended by national anti-doping organizations from: Australia, Austria, Canada, Denmark, Estonia, Finland, France, Germany, Ireland, Japan, Netherlands, New Zealand, Norway, Poland, Singapore, Great Britain, USA, and iNADO.