Katowice will host the World Anti-Doping Conference in 2019!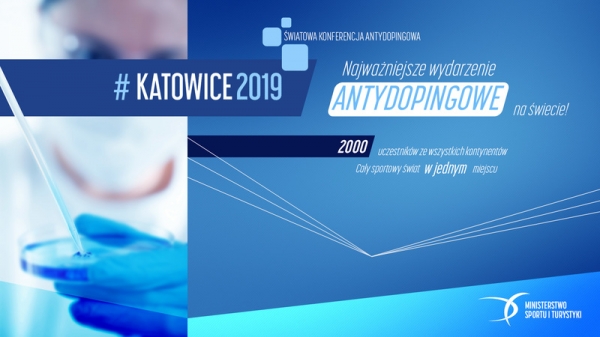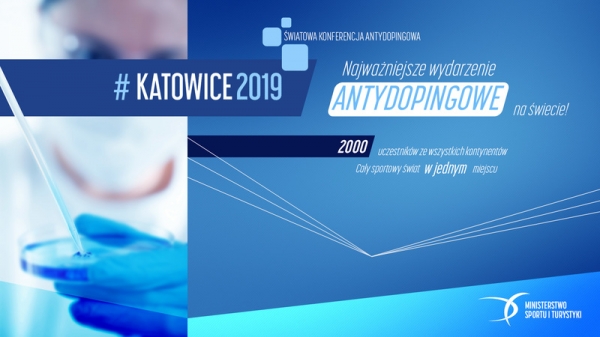 In 2019, the International Congress Centre in Katowice will become a global anti-doping centre. It is an extremely prestigious event for Poland, the city of Katowice and the entire sports community and another important step in the fight for clean sport! It is in our country that the key decisions determining the global direction of the fight against doping will be made, said Minister Witold Bańka just after WADA granted Katowice the organization of the World Anti-Doping Conference. During the Board meeting in Montreal, Minister Bańka was also formally appointed member of WADA's Executive Committee.
The World Anti-Doping Conference is organized by WADA. It is assumed that during this event Katowice will be visited by about 2,000 representatives of all stakeholders involved in the fight against doping in sport from all over the world. During the Conference, the new WADA authorities will be elected and the changes in the World Anti-Doping Code will be approved. The event organized in Poland will be the fifth edition of the cyclical event. The previous ones were held in Lausanne, Copenhagen, Madrid and Johannesburg.
– We are facing a major challenge. I am proud that Katowice found recognition in the eyes of WADA and we will organize such a prestigious event. This is an excellent opportunity to show the capital city of the metropolis with more than 2 million inhabitants to the most important people in the world of sport and to promote our entire region on a global scale, said Marcin Krupa, Mayor of Katowice, who, together with Minister Witold Bańka, presented the Polish candidacy in Montreal.
We invite you to watch a specially prepared spot promoting Poland and Katowice as the host of the World Anti-Doping Conference:
https://www.youtube.com/watch?v=4SELKbw789M
WADA is the most important organization for combating doping in sport. Its task is to set the standards for combating the use of prohibited substances and methods in sport and to monitor their use. The Agency's flagship project is the World Anti-Doping Code and all supporting documents, international standards that work together to harmonies action in the fight against doping.
– The conference in Katowice will be held before the Summer Olympic Games in Tokyo. The decisions that will be made during at it will have a direct impact on sport and the most important event held every four years – added Minister Bańka.
Source: www.msit.gov.pl